Vision
We develop Photonic Laser Thruster that enables humanity to rapidly commute between planets, moons and asteroids in the solar system without propellant.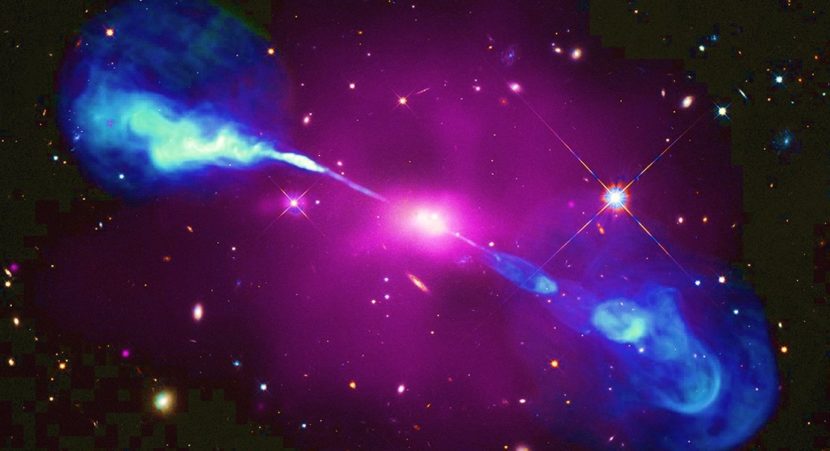 This picture depicts the jets generated by a black hole.  The pressure exerted by light quanta, photons, plays a vital role in controlling such astronomical activities.  We aim to harness the photon pressure for the next generation space transportation.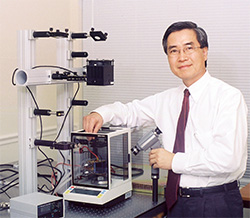 Dr. Young K. Bae, the Founder with the 1st Photonic Laser Thruster demonstrator.  Dr. Bae has investigated advanced propulsion for more than 30 years after receiving a Physics Ph.D. from UC Berkeley.  He researched antimatter propulsion and other advanced propulsion schemes at the SRI International and the US Air Force Rocket Propulsion Lab.   After discovering Photonic Laser Thruster, he and his team demonstrated that Photonic Laser Thruster promises to enable potentially paradigm-shifting space transportation systems, such as Photonic Railways.